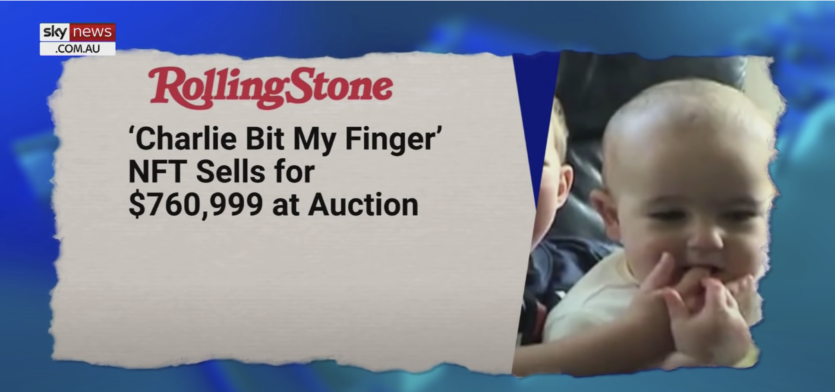 'Charlie bit my finger' video was auctioned off as an NFT on May 22nd 2021 by the makers of the video, the Davies-Carr Family. Seen by over 880 million people, Charlie Bit My Finger is the most-viewed viral video of all time.
Origin Protocol, the company that ran the auction for the video, announced  it was sold to 3FMusic for over $760,000 as a non-fungible token.
Here you have the original one, for as long as it is available.
Close