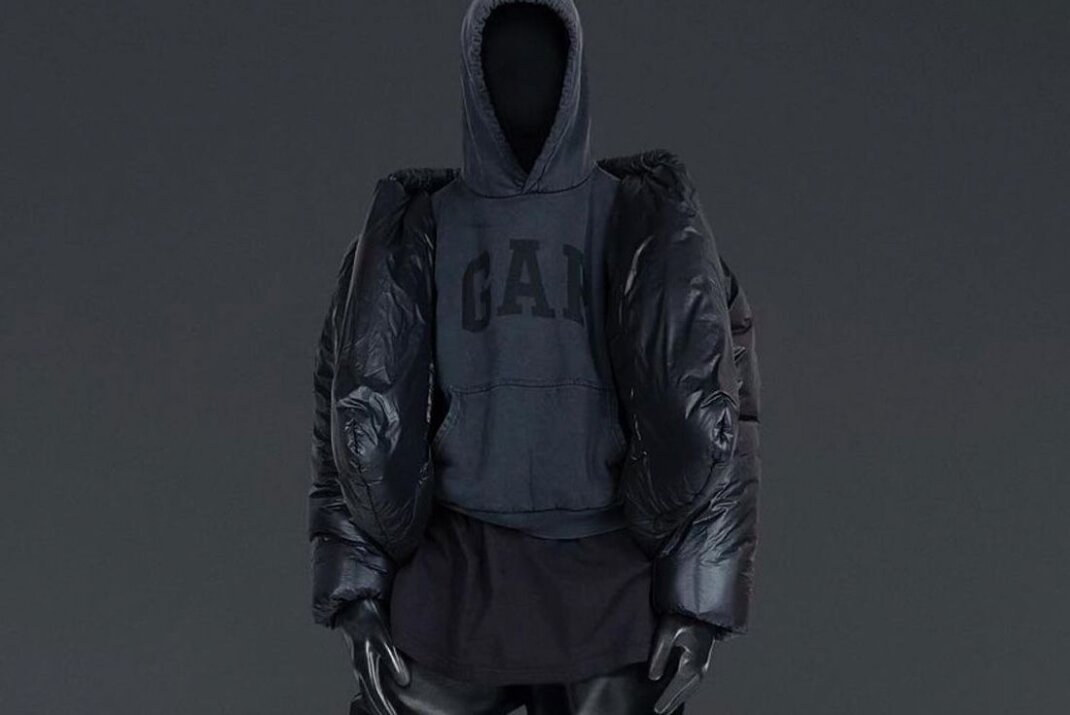 26 May 2022
Another high meets low fashion collab : Yeezy Gap engineered by Balenciaga
Gap, the American classic fashion brand, gone from a company on the edge of collaps in 2019 to one of the biggest, affordable fashion brands in the US today (thanks to American rapper, record producer, entrepreneur, and Creative Director of Yeezy Ye _formerly known as Kanye West) collaborated with high-fashion designer Demna Gvasalia and Balenciaga to created the new FW 2023 line. The multi-hyphenate mogul just released the second drop from his collaborative brand, YEEZY GAP Engineered by Balenciaga.
The result? The temporary merge between Gap X Yeezy X Balenciaga, a bleak, somber but very powerful line of classic staples signed Demna and Ye.
This highly hyped partnership was not unexpected: the two designers worked together for years and hinted systematically about an upcoming  collaboration. Ye's relationship with Balenciaga designer Gvasalia can be traced back to last year when the duo teamed up to create merch for West's Donda listening party.
Interesting fact: as the highly anticipated release day was scheduled on the 25 of May 2022, the US was faced with another mass school shooting in Uvalde Texas which shocked the nation once again. Gap immidiately decided to postpone the release date. Before the collection's release, a message on YeezyGap.com read: "IN LIGHT OF THE TRAGEDY IN UVALDE, TEXAS, WE ARE POSTPONING THE YEEZY GAP ENGINEERED BY BALENCIAGA LAUNCH UNTIL FRIDAY, MAY 27 AT 6AM PST / 9AM EST. AS WE PAUSE, OUR HEARTS GO OUT TO THE FAMILIES AND COMMUNITIES IMPACTED."
In his role as Creative Director of Yeezy, Yé created an opening for Gap to become relevant again. In their first year, with Kanye at the helm, Gap sold more items in the first month than they did over the last two years. The power of celebrity status & influence in the U.S. can not be understated.
Masterminded by West, Balenciaga creative director Demna Gvasalia, and Gap, the new YEEZY GAP x BALENCIAGA collection is available for preorder through ​​Farfetch.com and YeezyGap.com. The new launch also brings a bonus re-stocking of some pieces from the previous drop, including dove-graphic hoodies and tees. Go and get yours.
Close