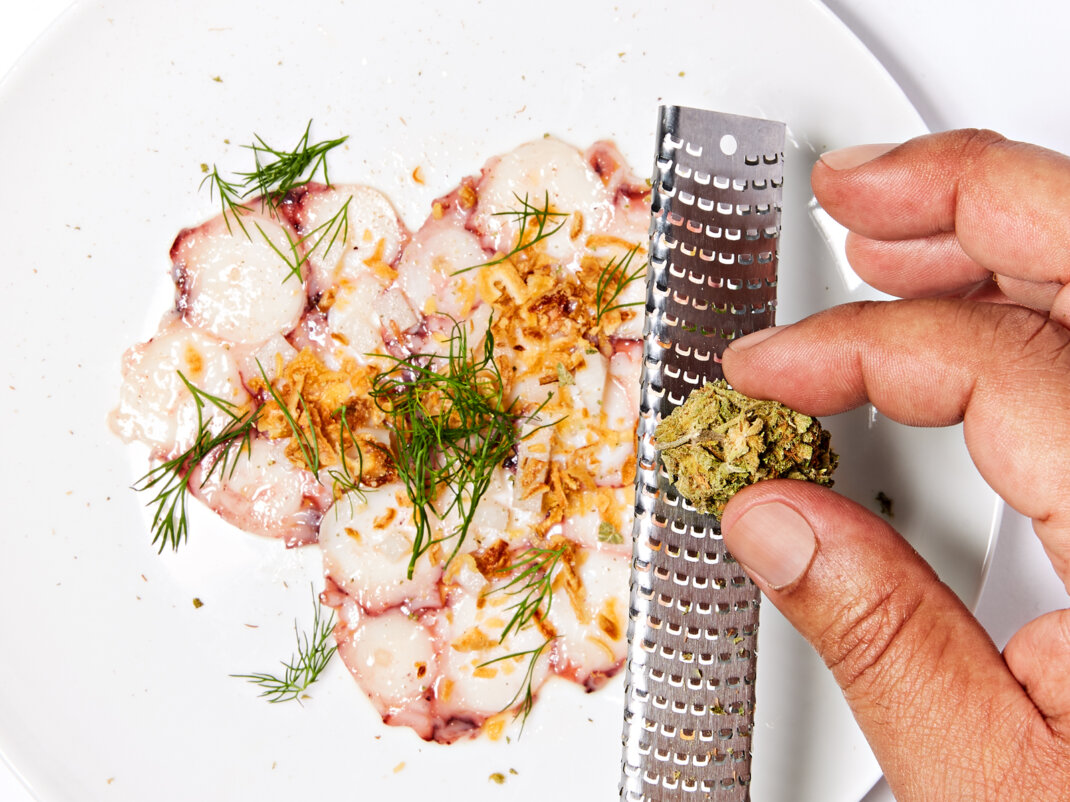 13 September 2021
Micro-dosing cannabis in gastronomy
When it comes to cannabis consumption, sometimes less is more. Microdosing cannabis is all about taking things slowly and enjoying smaller amounts of cannabis. For some consumers, low doses—lower than the traditional 10 mg tetrahydrocannabinol (THC) per serving limit common to the industry—are enough to meet their needs, whether they're exploring cannabis consumption, looking to responsibly enjoy a social occasion, or seeking other wellness benefits.
Today there are countless new businesses welcoming the new cannabis consumer thanks to the growing social acceptance and legalization of cannabis. Everyday new CBD infused products (cannabis edibles that come in pieces with five milligrams of THC per piece) are launched in the market, and some of them are doing pretty well.
But the real new use of micro-dosed cannabis will come from the culinary chefs. Usually they set the trends, and the food retail follows in their steps once consumers like what they see. But in this case specialised retail started first by introducing all kinds of THC or CBD infused products like drinks, yogurts, candy and tea. But chefs are getting curious about the possibilities of the ingredient and started some trials in their fine dining kitchens to see what they could do with the stuff.
I read about a cannabis dinner party pop-up company called 99th floor in an article by Amanda M. Faison and Karen Shimizu of Foodandwine.com.  99th Floor chef Miguel Trinidad served for them weed permeated the stock for the beef shank served in a gingery broth with spaetzle and fry bread; flower shaved over a carpaccio of charred, cannabis-infused octopus; terpenes, non-psychoactive aromatic chemical compounds from the cannabis plant, provided floral notes to the roasted fennel that accompanied lamb chops that had been cooked, sous vide, in infused fat. So it could be possible that in the future we won't be smoking cannabis anymore but we'll eat it in fine dining venues where chefs will surprise us with micro doses, well balanced and full of extra flavour. Sounds not bad, no? Enjoy and keep in mind, 'start low and take it slow'.
Close